pie_are_square
Here are lots of photos and a few vids of our cat. He moved in a week and a half ago and he's been a mentalist since then.
I've never met a cat who likes cuddles this much. He miaows and miaows in the morning until he gets his hugs. Even hard-nosed Rich thinks he's amazingly cute!
yay!
so, here you go
video in which archie pulls a funny face at the smell of ginger beer. I couldn't work out how to cut it, and it's only interesting for the first 15 seconds or so, so yeah... enjoy
Another video, this is cuddle time with Rich!
an ultra pretty photo of him! Isn't he elegant?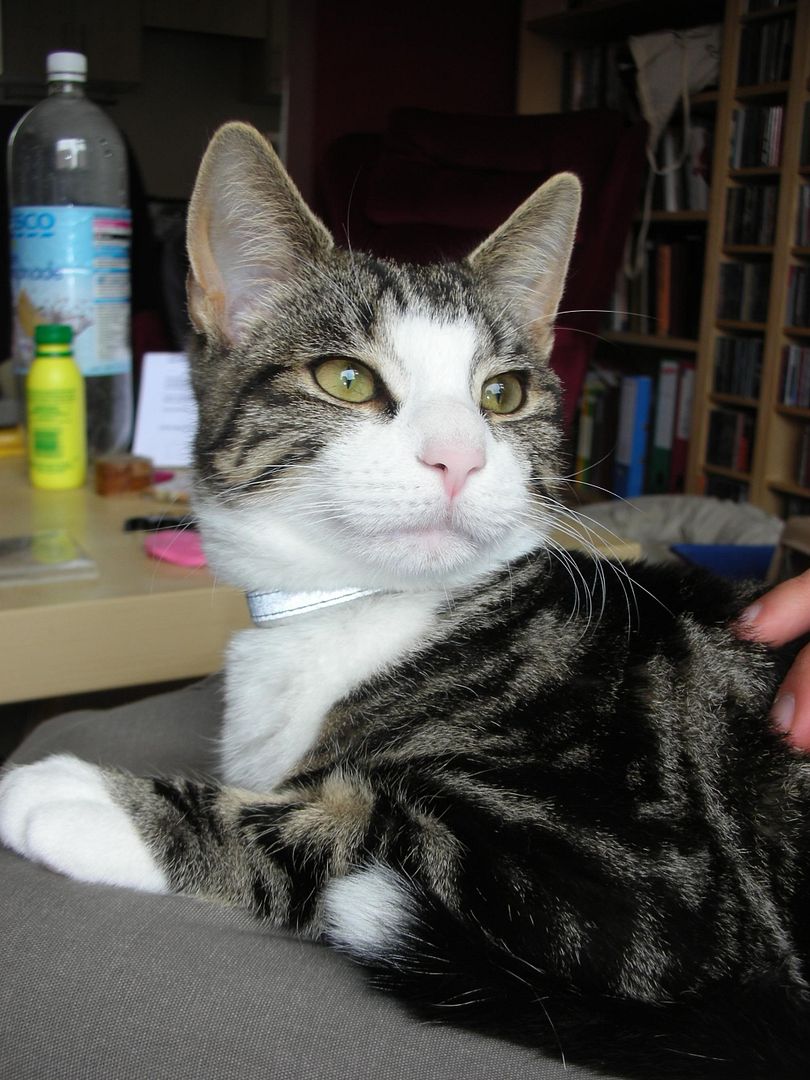 This is him learning to use ebay, a vital part of world domination, I'm sure you'll agree.
Lots more pics on the photobucket, here: http://s155.photobucket.com/albums/s312/
cat_rawlinson/cat/2008/
We love our cat!